I am on my flight back after a two-month visit to the technology capital of the world, Silicon Valley.
We are building Sieve, a platform for freelancers backed by artificial intelligence to change the way people work in the future.
We have some of the best people in Silicon Valley helping us including Tim Draper, billionaire venture capitalist and investor in companies like Tesla, Skype and Ebay. One of the oldest and largest venture capitalists in the world, the three generations of Drapers are known as one of the creators of Silicon Valley itself.
Amongst other advisors is Phil Libin, the founder and now chairman of Evernote, who took Evernote from scratch to a billion dollar company and also the Managing Director of General Catalysts who are the investors in AirBnB, Snapchat etc.
Tip #1 : Where to start?
Find mentors who've been there and done that, who can guide you.
None of this will be possible if you can't find mentors who will help you anytime, be patient with all your questions and push you forward. I was lucky to have all these people in my life :
Amrit Sanjeev, Senior Developer Advocate at Google, Uttam Kumar Tripathi, Head of Global Programs at Google, Jayashankar Prasad, CEO of Kerala Startup Mission, Sanjay Vijayakumar, Chairman of Startup Village, Pranav Kumar Suresh former CEO of Startup Village, Sathya Kalyanasundaram, CEO of MobME, Arun Nair and Sujith Unni of NASSCOM, Manoj Varghese former director of Facebook.
Tip #2 : Getting there
Like every entrepreneur in my state, I've heard the stories about the billion dollar unicorns in Valley and stories about investors pouring millions and even billions of dollars into startups around the world. I had no clue where or how to start, I've read Valley investors putting in hundreds or thousands in just an idea, or a team. In early 2015, during a conversation, I asked Ilya Sukhar, founder of Parse (which was bought by Facebook for $90M) and now partner at YCombinator, about this and he told me it's not a myth, and it does happen in the Valley, but the investors prefer the founders to be there in person.
After this I knew I had to go to the Valley, and I started searching for various programs which help entrepreneurs; this included YCombinator, 500 Startups, Techstars, and finally found my luck at Draper University in late 2016 (Many thanks to Prashant Sharma of ShotPitch), which offered a 7 weeks program and exposure to the best in Valley, with speakers including Elon Musk, Twitter co founder Biz Stone and the likes. I was selected with a $10,000 scholarship and help from Kerala Startup Mission and NASSCOM made this possible .
Draper University : My first Silicon Valley Experience
Draper University is the dream project to revamp the education system by Tim Draper. It's a program run by entrepreneurs, for entrepreneurs. You can expect a bunch of 60 people in a batch from across the world who are some of the best and brightest people you will ever meet.
Draper University is a way lot different, the program looks at overall development of a person, which also includes a one week survival training with the US Army trainers and former Navy SEALs. I was particularly selective about the sessions for myself, and I managed to see Dan Price, Pascal Finette, Guy Kawasaki among other experts.
One thing you can be sure about Draper U is that you will be pushed beyond all your limits, both physically and mentally. This will help you do things that you never thought would be possible.
Tip #3 : About the Valley
One thing I noticed about the Valley is that people are actually ready to help you if you are hard working and making some progress. I got introduced to Phil Libin (also a meeting in a week) and Peter Theil, Co-founder of PayPal during my time at Draper U. But how did this happen?
We launched the beta in under 336 hours.
First paying client, Brett Mason from Australia.
First set of freelancers.
MVP of the AI part.
Everything under 7 weeks. (Credits to the awesome team: Arun Purushothanam, Eke Wokocha, Juan Ilrena, John Thachil, Jyothis Joy)
During this time I had multiple chances to meet and interact with Tim Draper which led to more learning, and helped to instill even more confidence in me that someone of Tim's stature is there to help. Tim once told me I should use all other senses and hearing is just one of them. After the end of the program Tim assured me that he would introduce to anyone in the Valley if I needed that.
( You might not realise how much this means to me, it means a lot. Thank you Tim. )
One thing you will have to realise is that none of the programs (or anyone for that matter) will handhold you during every step, yet, at the same time if you make progress people will come forward to help you.
Tristan Pollock of 500 Startups is one such person who had helped me a lot even though we haven't met in person yet.
While I got some short advice on email from people like Michael Seibel of YCombinator, it's always preferred that you reach out via an introduction. Here are a few articles that helped me :
Silicon Valley Etiquettes by Tristan Pollock : https://500.co/silicon-valley-etiquette/
How to email early stage investors by Michael Seibel : https://www.themacro.com/articles/2016/07/how-to-email-early-stage-investors/
A recent article worth reading : https://medium.com/@romainserman/silicon-valley-etiquette-6934cf6f8f73#.9leda38cw
Tip #4 : Do your work.
None of the programs, mentors, PR can help you beyond a point, so spend your time on building your actual product, getting customers and improving your product.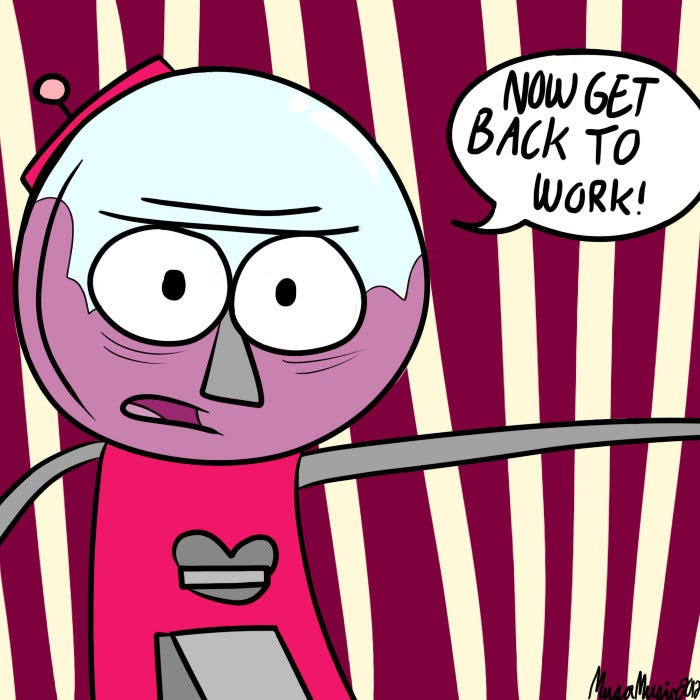 To some of the most awesome people who I met in valley, who helped me, a lot. I can't really thank you guys enough. Andy Tang, Maddy Blank, Juan Acosta, Ling Ling Kong, Adi Abili, Summer, Lamar Harmon, Yosuke, Robert, Roc Ryder, Mc Kenna Walsh, and all the super awesome EIRs at Draper.
Mentions:
Draper University : https://www.draperuniversity.com/
500 Startups : www.500.co
YCombinator : www.ycombinator.com
Feel free to add comments or questions you might have about the program or anything else I can help you with — sanjay@hoffenglobal.com.
If you are looking to build a mobile or web product or outsource your engineering or to build an MVP for your startup, we have an amazing team of freelancers who have previously built internal apps at Apple, App for Lady Gaga, Couchsurfing, and are from top schools such as Stanford. You will have an exclusive product manager and a team. Reach out to projects@hoffenglobal.com
(Originally published on medium)
Tweet : @COD3BOY